Tips for Finding a Good Freelance Web Designer
September 5th, 2017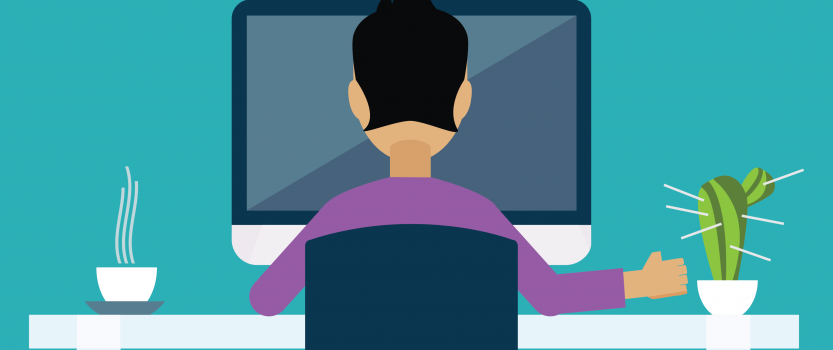 When it comes to website development, there are plenty of developers and web design agencies. It is crucial to make a right decision to choose the agency that you want to work with. Enlisted below are the 10 best
Tips for Finding a Good Freelance Web Designer:
WORKING ATTITUDE

This is the first thing you have to notice with the developer or designer you will be working with. Working ethics & Working attitude how helpful is he/she? What is the response time during initial communication? How fast does the person gets annoyed or irritated? Frankly speaking you will have to work with this same person or keep communicating with him/her for very long period of time say 2 months minimum. As a client you have to make sure you are in your best polite and awarding attitude towards the developer/designer too. This will make working relationship healthy.

COMMUNICATE WITH THE RIGHT PERSON

This is a proper way to get your big and functional projects done. If it's only a corporate website or small identity website it's perfectly alright to communicate with their sales person as they are Good enough to explain how the whole process may work. But if you are planning to work on bigger projects which has complex programming and functionality then i highly recommend you speak directly with the programmer or lead project leader. Because they can explain you well on how the whole process will technically work. Project leaders or developers themselves will have a fast and clear understanding of what programming language they will use or how the steps or process be like. And they can even recommend you with your logic on the way.

DISCUSS ABOUT WEBSITE HOSTING

This is one major thing to discuss, Believe me if you go for cheaper hosting thinking "I will try this first and if any issue will jump to good one". This is a bad idea, hosting plays a vital role after a good website developer. Every web development company have tie with a hosting provider and they try to sale you which they are tied up with as a re-seller. Help yourself with smarter move by buying hosting with companies like : Godaddy, Hostgator, Inmotionor visit our Website and we can assist you with your Hosting Plan.

TECHNOLOGY

This is important, try to follow trend of development don't allow your developer to use outdated technology to develop your website this will save a lot of your future trouble. Imagine you want to cancel your current contract with your current developer. The new developer will check your full website code before taking over the job, if it's not written well or in proper structure they may not be interested to work on it or it may simply cost you a lot of money. Some famous Languages used for website development are : Html5, CSS3, PHP, JS. Some Famous CMS are WordPress. Famous eCommerce Platform is Woo-Commerce.

SUPPORT AND MAINTENANCE

Many company offer free support upto 3 months, this is a good grab. Please make sure this is indicated well in the quotation before you start working. You will need minimum 1 month to find all the issues and fix them all after website is Live. There may be few unseen bugs or issues with website that will only occur in certain conditions so make sure you have good time to check and let your developer fix it within your free support period.

I hope above tips will help you find a good web developer or a web development company, we at Anpixels Make sure everything is Covered. We take full responsibility of work, flow and structure. We will make sure you meet real developer before the work is engaged or even started. With every project we make sure you are quoted for full package website, from start as Website Layout design to programming until its Live. The best part is we provide 6 months free support so you have enough time to check the job and report to us for any known issues. All the best for your future project and hope above tips help.